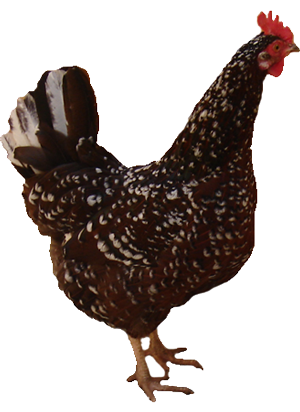 About The Hidden Fortress Micro Farm
We are a new farm located in North Monterey County, California. We founded the farm in 2012 on the 3.5 acre parcel we purchased in the spring of 2010. Our focus is to create sustainably grown artisanal foods that are delicious and highly nutritious. We work hard to promote locally produced food and small family farms. We are doing this because we believe it is essential for a secure and healthy future for our own family and yours. We are dedicated to non-chemical farming methods, and we never use artificial inputs. We plan to become certified organic once our business has grown large enough for us to handle the additional administration this requires.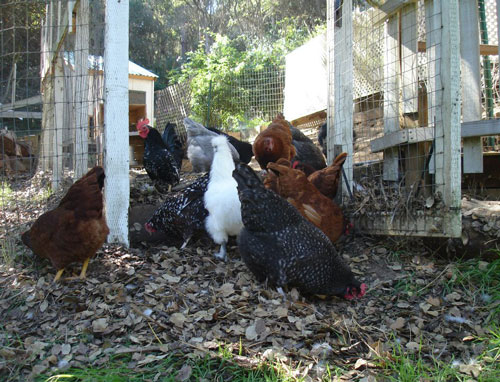 We are in our first year farming this beautiful spot tucked away in the foothills above the "berry basket" of Watsonville, California. We have come up with some creative ways to integrate chickens and vegetable farming in a small area. Compared to the huge farms nearby, we are truly micro, and due to the tiny scale that we operate on, we have a limited supply of eggs and produce for sale. If our delivery model is successful, we hope to include new organic products from neighboring farms in the near future!
What We Do
We raise chickens that forage in pastures all day long, helping us to control weeds and insects while providing a natural source of fertilizer. In addition to the nutrition our hens get by foraging, we feed them organic feed, organic yogurt for probiotics and calcium, and flax meal to increase the omega 3 content of our eggs. If you have not tasted farm fresh eggs from chickens like ours, you are in for a treat!
We also custom-roast organic coffee at our farm. We roast coffee that is grown by small scale farmers who practice organic agriculture. Our purchase of this coffee helps support Micro-farming in the coffee growing areas of the world. Our roasting equipment uses propane and solar power, which helps to keep our carbon footprint very low.
What We Offer
Our delivery service gives you an easy and fun way to add healthy, locally produced organic food to your diet while supporting local farming efforts. We offer an organic goody bag service to customers in the Santa Cruz area: delivered for free to your home or business with a reasonable minimum purchase of $25. If this service proves successful, we hope to add delivery to the San Jose and Monterey areas in upcoming seasons.
Who We Are
The Hidden Fortress Micro Farm is a family business run by us, Amelia and Patrick Loftus. Since we are a brand new farm we do not have enough income yet to provide a living for both of us. I work the farm full time and take design classes part time, and Patrick works full time for a local manufacturer, while helping out on the farm part time. It is our dream to earn our full income from the farm someday... until then, we'll both be working more than one gig to make ends meet!