MicroFarm Subscriptions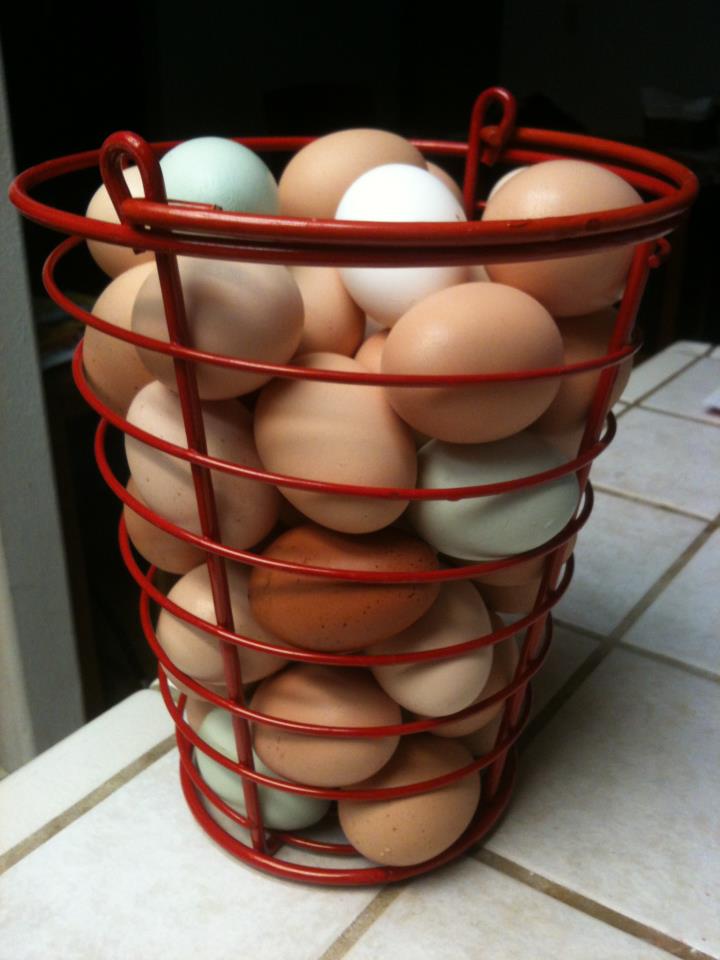 Sign up for regular free deliveries of our farm fresh products! Subscribing saves you at least 10% over buying individual items and it saves time!
This page includes all of our options for subscriptions including eggs. We do not always have eggs available, so when we are at subscription capacity for eggs these subscriptions will not be available to purchase. We always have coffee only subscriptions available. You can subscribe to regular deliveries of fresh roasted coffee here. Save up to $2 a pound by subscribing, and always get the freshest beans!
Subscription Options:
Below are our most popular subscription combinations. If you do not see the subscription you want, contact us to discuss a custom subscription!
All our subscriptions are ongoing to keep all the goodies coming until you cancel. Cancel anytime by letting us know before the next payment bills.
Delivery cycles are weekly or every other week. Choose the cycle that meets your needs from the options below. It is possible to have a once per month delivery by setting up a custom subscription.
We use the Paypal subscription service because it is a low cost service that makes it possible for us manage subscription payments automatically. This feature requires a Paypal account. If you wish to pay with another method, please contact us to discuss details. For instance, you can pay by check once per month with a check due by the first delivery of each 4 week delivery cycle. For convenience, you can set up an automatic payment with your online banking bill pay service. Or, we can manually bill your credit card once each month.
If you would like to add items, just order at least 1 day before your scheduled delivery day. Add on items must be billed separately by ordering through Paypal or by making payment at delivery.
Subscriptions may be canceled at anytime, however cancellations that occur after the first delivery of the month will not go into effect until the following month. If for some reason you are not able to receive the remaining deliveries of a subscription that are fully paid for, we will donate the items you have paid for to a local food bank.
If you wish to cancel an ongoing subscription contact us or use this button: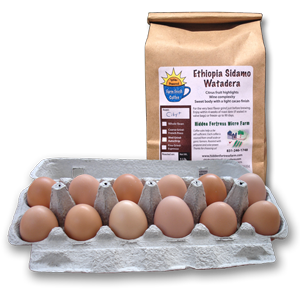 Eggs & Coffee Subscription
Eggs and fresh roasted coffee delivered weekly or biweekly. Customize with the options below.